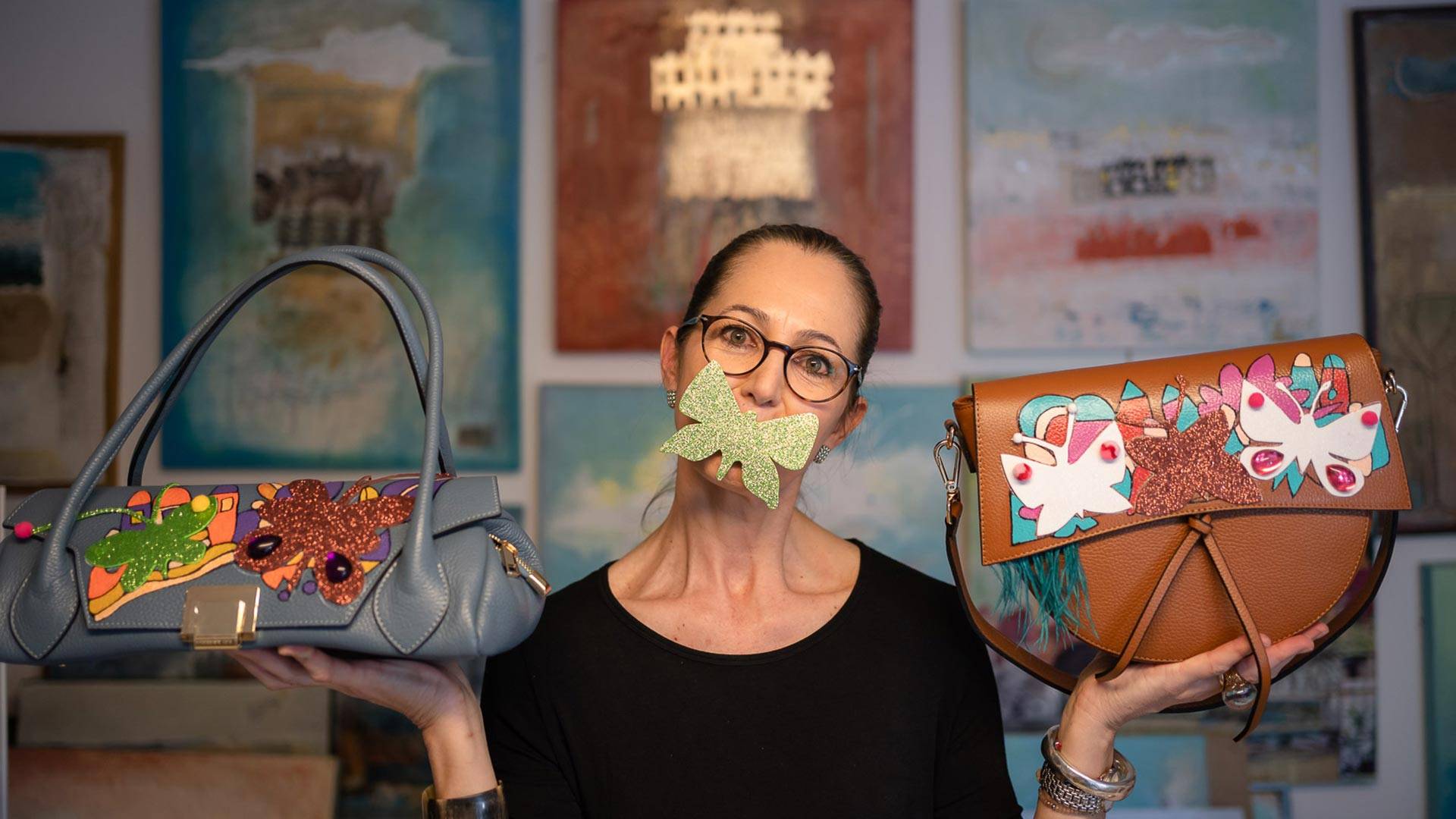 They say about me
Read the stories and experiences of those who have already known me and have chosen to buy my items.
On this page you can read all the reviews of my customers, the stories of their shopping experiences.
I hope they are useful to you to get to know me and my unique creations even better.
5 out of 5 stars (based on 15 reviews)
Do you want to tell your experience? Go to this page!
Tutto secondo le aspettative
Se desideri un regalo ricercato ed elegante, le collane di Eva sono l'idea giusta.
Sono rimasta molto affascinanta da tutti i lavori ...eseguiti con cura
Ho acquistato da 3 giorni un portafoglio con disegni e colori belli, sono contenta, la signora Eva è stata molto disponibile..!!! Spero un giorno di passare a visitare il suo negozio, sono rimasta affascinata dai suoi lavori le faccio i miei complimenti.
Molto positivo: un pezzo unico regala emozioni uniche!
Il sito è costantemente aggiornato: ciò che vedi è realmente disponibile.
Io ho provato anche il contatto diretto per farmi consigliare (per un uomo acquistare una borsa può non essere semplice) e ho trovato molta disponibilità. La spedizione è stata rapida. Consigliato!!
E' stato un ottimo acquisto. Soddisfattissima
Borsa bellissima e curata in ogni particolare, inoltre la signora Zuccolo e una persona molto molto disponibile ad ogni richiesta.
Ottimo
Una piacevole sorpresa . Quest'estate ho soggiornato a Caorle ed ho potuto apprezzare, oltre al mare, anche i negozi di quella splendida cittadina . La sera durante la passeggiata non potevo fare a meno di fermarmi davanti alla Galleria d'arte della bravissima pittrice Eva Zuccolo . Tutti quadri bellissimi, infatti alla fine della vacanza ne ho acquistati due . A casa però mi sono accorta che avevo lasciato il cuore anche su un altro . Contattata la signora Eva ci siamo accordati per il prezzo e per la spedizione che è stata impeccabile ! Il quadro è arrivato a destinazione in poco tempo e integro in tutte le sue parti . Perciò tutto perfetto!!! Decisamente da consigliare .
I ordered a backpack to Czechia and I received it in a very short time
I ordered a backpack to Czechia and I received it in a very short time well packed and everything was all right. I really like this Creations. They are really high quality. I can recommend you to buy some.
Ottimo acquisto!
Ho acquistato una borsa unica e speciale! Uno zainetto, funzionale e di ottima pelle che uso tutti i giorni, che ha decisamente qualcosa in più e di diverso da qualunque altra borsa: è un quadro! I suoi colori, l'oro e il rosso in particolare, mi danno la carica ogni giorno e portano la creatività, l'allegria e il sorriso anche nel grigiore della quotidianità. E poi è unico, solo per me!
Felice!
Borse strepitose, consegna super veloce,
Ho acquistato una borsa per me quest' estate a Caorle , mi piacciono le borse particolari pezzi unici che caratterizzano ogni outfit e mi sono trovata benissimo, ho ricontattato Eva per dei regali e l' esperienza è stata ancora più gradevole: eseguito il bonifico le borse sono arrivate 2 GG dopo in perfette condizioni e che dire? Insuperabili.
Felice!
Ho acquistato un pezzo d'arte che uso tutti i giorni e mi fa sentire speciale
Ritengo un ordine particolare e molto speciale 😍
Bellissima la borsa acquistata, molto accentuata con colori che attirano l'occhio !! Per non parlare poi della borsa che ho acquistato per mia mamma.. è rimasta molto contenta( e non ne avevo dubbi)!!
Vi consiglio vivamente di acquistare le sue borse perché ne vale la pena😘
Azzeccato
Una borsa deliziosa che sto usando in questi giorni di vacanza. Contentissima del mio acquisto! Un pezzo davvero Unico. Grazie Eva.😘
Perfetto
La professionalità e soprattutto l'arte magica di Eva hanno creato un oggetto unico e bellissimo. Grazie Eva!!
Molto particolare
La borsetta che ho comprato è stata personalizzata, da Eva per me, con i miei colori preferiti !!!
Ho comprato una borsetta molto originale di stoffa con ricami e applicazioni fatti apposta per me da Eva.
Tutti mi fanno i complimenti quando la indosso. Grazie
Ottimo
Sono assolutamente innamorata delle opere di Eva che, oltre ad essere un'artista poliedrica, trovo essere una persona con una spiccata sensibilità che esprime in tutte le sue creazioni.
Un acquisto perfetto e deliziosamente carino
Lo zaino di Eva è un vero gioiello, pratico e molto capiente per girare in città in bicicletta anche con il PC sulle spalle, ma è soprattutto un piccolo quadro viaggiante, che tutti ammirano affascinati.